School of Management Studies, CUSAT,
presents
Go Green '12
An initiative by the students of MBA Travel and Tourism
 September 14th & 15th
SCHOOL OF MANAGEMENT STUDIES (SMS)
The School of Management Studies is one of the oldest academic units of the University and one of the five Management Schools to be established in the country in the early 1960s.
Being one among the first five management schools to be established in the country, it started functioning in the premises of the Fertilizers and Chemicals Travancore Ltd. (FACT) in October 1964 as a part of Kerala University with Professor Emeritus Dr. M. V. Pylee as the director.
When the University of Cochin was formed in the year1971 (which later became Cochin University of Science and Technology), the school became an integral part of the University. Since then, the school has striven tirelessly in pursuit of excellence in management education and is celebrating its 49th year.
MBA TRAVEL & TOURISM
Travel and Tourism, one of the world's largest foreign exchange earners among industries, provides employment directly to millions of people worldwide and indirectly through many associated service industries. In fact, it is said that this industry will employ greater number of people than the software industry, the current hot employment provider in India. It is boom time for India! From the economic boom, information technology boom, to real estate boom, it is now a tourism boom! And this spells good news for employment opportunities in this sector.
Because of this emerging trend,the School of Management Studies has started their MBA for specialising in Travel and Tourism in 2007. Tourism is a service industry. MBA Travel and Tourism students of SMS,CUSAT know the dependence of tourism industry towards the environment, so they started an initiative to protect the mother earth and promote sustainable development through the management fest called GO-GREEN.
GO GREEN
Come let's together make our mother earth green…
As we all know in many ways, the modern day business world has caused environmental degradation. The young aspirants of MBA Travel and Tourism, School of Management Studies (SMS), CUSAT, realized that it was far time that environmental protection and business management went hand in hand. This thought gave birth to the green management campaign "GO GREEN" in the year 2008. Now as we are moving on to the fifth edition of Go Green, we invite you to join hands with us and show your responsibility towards our mother earth.
GO GREEN 2012
Thinking of ways to save Mother Earth? It's high time we do, as the planet we live on is suffering. We are extracting all it has – oil, ores, water and more. We are cutting down trees, we are killing animals, and we are exploiting nature. Earth's resources are depleting, posing a threat to human existence on the planet. It's time we do something to save the planet. Let's resort to simple ways to save the environment.
Here we are.Going green is a concept for people to learn how to make environmentally friendly activities. The green movement is dedicated to helping people become more aware of how daily choices affect the planet. Going green is also a concept that advocates making small changes to promote healthier and more environmentally friendly living. Does this spark an idea?A perfect theme for carrying a responsible solution of saving our Mother planet and making it a green planet is needed. MBA (Travel and Tourism) '12, CUSAT, feels that the honour in joining hands with more and more friends around and lengthening the chain for saving and preserving our environment is an obligation. So, let's just join together and be a part of a wonderful cause for the happy world we are living in.

GREEN CONCEPT
PLEDGE : The idea behind this campaign is to spread awareness about the need for protecting our environment and the means by which it could be done. We are providing a platform for presenting new, inspiring, creative and sustainable development ideas. The green concept seeks to bring out the love for nature in you. We have a responsibility towards the planet we live in and here we are trying to give you a chance to show it.
Let's pledge our allegiance to nature and let's together think green and act green and make our earth greener

EVENTS

DEBATTITO GREEN (Green Debate)
We proudly introduce DEBATTITO GREEN for the first time in the history of GO GREEN by SMS CUSAT.
This event is the mega event of Go Green 2012 to conduct an open discussion about nature.
The event includes discussions, presentations, and finally the green war to find the winners. We invite your visions regarding future, findings about the past and views about the present. Get ready for the stunning moments of green war.
Required number of members in each team is 2
A laptop computer is mandatory
First Prize : 15,000/-

CONCORDIA (Management Team)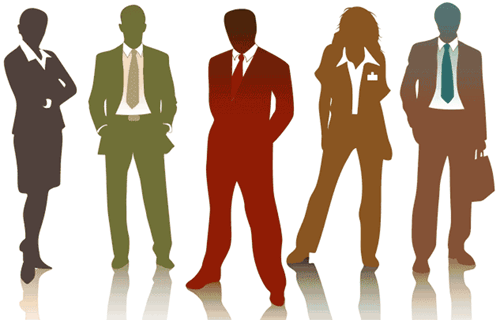 CONCORDIA. An event that tests team coordination, communication, problem solving skills, team effort, creativity and innovation which are required to break the shell and to evolve as the best management team.
Unlike other events this event will be a proper managerial game will have the essence the essence of green.
Be prepared to tackle and solve difficult challenges that come your way.
Required number of members in each team is 4
Each team should bring a laptop and a mobile phone equipped with a camera
Make sure that all participants report at least 5 minutes before the start of their round
Participants should clarify their doubts with the event heads before the game starts
First Prize : 15,000/-
Second Prize : 10,000/-

GREEN QUEST (Quiz)
A battle field where the warriors come and fight with their thoughts and knowledge to defeat their opponents.
Our aim is to create a platform for great quizzers to come together and showcase their skills.
Required number of members in each team is 2
Only students from the same college can constitute a team
First Prize : 8,000/-
Second Prize : 5,000/-

CAZA DEL TESORO (Treasure Hunt)
There is a treasure buried everywhere!!! Can you follow the clues, dig up the chest, and figure out how to unlock them? How much treasure you will find?
Think on your feet and develop creative solutions and necessary tools to tackle the far–out assortment of crazy treasure hunt challenges.
Get ready for the tasks. And grab exciting cash prizes.
Required number of members in each team is 6
Any transportation costs that may occur during the event will have to be borne by the participants
At least one member of each team should have a camera-equipped mobile phone.
Registration will be closed on the 14th of September at 12 PM.
All participants have to report at 8 AM on the 15th of September at the School Of Management Studies, CUSAT.
First Prize : 20,000/-

GREEN BIZ (Business Plan)
GREEN BIZ provides aspiring entrepreneurs with mentoring capabilities who have the exposure to transform their business ideas to reality.
The mission of Socio Business Plan is to catalyze new sustainable ventures that address significant social issues, build awareness of the social entrepreneurship field, and educate future leaders about the troubles of nature.
The Socio Business Plan Contest aims to provide an integrated learning experience for participating students.
More importantly, the participants learn about new venture creation through their team's efforts and their presentations skill.
Required number of members in each team is 4
Participants are required to email the two-page abstract of their business plan to

[email protected]

 or 

[email protected]

 before the 12th of September
The product that each team is presenting should be eco friendly and socially responsible.
Participants should clarify their doubts with the event head before the game starts
Participants should bring their own resources.
First Prize : 12,000/-

Curtain Raiser
An enlighting day before the start of Go Green 2012. The day where the first act of Go Green 2012 starts.
This will encompass a lot of functions – one of them being the launch of the Go Green website designed to provide detailed information about the events and activities of the fest.
The other functions include speeches by eminent personalities and teaser and promotional activities. Look out for other exiting events too.

Green March
Green march – one of the prominent activities of GO GREEN concept is a modest effort on the part of the students of SMS for preserving nature.
This activity is being conducted for the last four years in the form of a march through the heart of Cochin City, from High Court Junction to Subash Park, conveying the message for protecting and preserving our mother earth.
Students from various colleges and schools will be participating in the march. The objective of this programme is to enlighten the public about the need for the greenishness of our environment.
Last year 600 students participated in the march including eminent faculties of CUSAT, environmentalists, media people, etc., and as on this year we are looking out for more than 1000 members.


CFL Program
Initiated by the students of Travel and Tourism department of the School of Management Studies (SMS), CUSAT.
This programme confers on energy saving methodology which the students plan to implement in SMS, and in future extend that into it to the whole university.
By this single step, the students are trying make CUSAT the first university to implement energy saving technology. Considering this as only a start, we would like to spread awareness of CFL programme to other universities and to other areas.

A Get-together & the 5th birthday celebration of Go Green
The School of Management Studies (SMS), CUSAT is conducting the programme "Go Green" for the 5th time in a row.
As an initial phase of Go Green 2012, a get-together is being organized by the students for the alumni of the MBA Travel and Tourism department.
So the quinquennial anniversary of Go Green will be celebrated by the students of SMS with its alumni.
It is considered an excellent platform for students to interact with alumni who are in reputed positions in Travel and Tourism industries all over the world.


Criteria for registration
A college can have any number of teams for each event. But one team can participate only in one event. And one person cannot be a member of more than one team.
Debattito Green : 2 per team
Concordia : 4 per team
Green Quest : 2 per team
Caza del Tesoro : 6 per team
Green Biz : 4 per team

Reach
GO GREEN 2012

View Larger Map
View Larger Map

Contact 
GO GRE
EN 2012
Chairman
:s> Reneesh K:
+919995645795
Secretary:
Ann Mary:
+9195674083419
Event Heads
Neeraj Mambrakkad:
+919746404267 
Andrea Ponsek:
+919809453376

E-mail: 
[email protected]
Address: School of Management Studies, CUSAT P.O, Kalamassery, Kochi – 682022.